Living in Rossmoor Is the Best of Both Worlds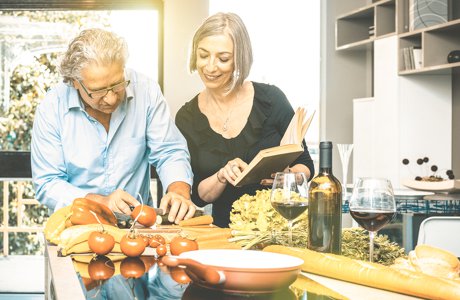 When living in Rossmoor, the golden years shine bright. Tucked along the hillsides near Walnut Creek, this 55 and older planned community overflows with amenities and activities for its residents. A variety of dwellings more than meet the Rossmoor real estate needs and include single family homes, co-ops and condos. Various architectural designs appeal to individual tastes.
The Rossmoor community stays active. Plenty of activities encourage a healthy lifestyle for all. Athletes of all levels find a sport to their liking. Laughter fills the golf course where stellar play is congratulated and not so great shots commiserated on. Dual tennis courts get folks playing the game. Swimming is an excellent form of exercise that is easy on the joints. Multiple pools encourage lots of splashing around. Hiking and walking trails meander through the landscape perfect for scenic sunrise or sunset strolls. Five area clubhouses feature horseshoes, lawn bowling, fitness centers, meeting rooms and more.
The Getting is Good on Rossmoor Real Estate
Seniors chase away the boredom with a plethora of clubs to choose from. Dancers twirl and swirl when the square dance or line dance clubs are called to order. Those with an itch for travel fit right in with the Roadrunners RV Club. Bookworms are active in the Library Association and mystery book club while shutterbugs friends compare shots in the camera club. Gamers try their hand at poker, bridge and scrabble.
A close knit community feel is enjoyed on a daily basis by those living in Rossmoor. The region keeps folks informed with a daily local newspaper and on television channel 28. Social events are always being organized with welcoming arms open to new homeowners. Seasonal farmers markets find neighbors shopping and smiling together as they plan field to fork meals.
While there seems to be everything anyone could possibly want right in Rossmoor those desiring the hustle and bustle of the big city enjoy the best of both worlds. Only 26 miles away San Francisco awaits quick trips filled with adventure. Take a peek at Rossmoor and find the best place to live life over 55. New friends are waiting.