Boulevard in Dublin real estate is Action Packed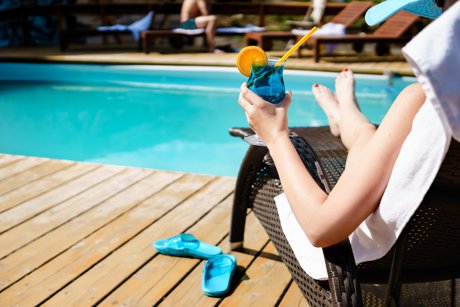 Dublin, CA has so much to offer - including the brand new Boulevard in Dublin real estate community. A lively urban oasis perfect for any new Dublin resident, six neighborhoods provide enough ample space and amenities to satisfy all the personalities that live there. Residents enjoy an active social scene and connection to many parks, a recreation center, and more in this happening place.
The comfortably modern feel and look of the area brings in people of all tastes and styles, and the community welcomes all sorts of lifestyles and families warmly and happily. Picture worthy and homey establishments line the streets and create the perfect Boulevard in Dublin home for a new chapter of life, one filled with comfort, luxury, and amenities galore!
Shoppers Unite Near Boulevard in Dublin Homes
A short walking distance from Boulevard lies bustling Persimmon Place - where shopping, dining, and entertainment can be found whenever you need them. The trendy shopping plaza and lifestyle center brings joy and great instagram photos to all its patrons, providing anything from luxury to budget friendly shopping and more amazing food than you can have in a day. Crowd favorites like Whole Foods, Nordstrom Rack, and HomeGoods bring the retail worlds together, which means when you have a need, you only need to make one stop - to Persimmon Place!
Closer to Boulevard in Dublin real estate is The Rec Center, the community hub for all things action! Coming Spring 2018, guests and residents will soon be able to enjoy the convenience of having an indoor and outdoor kitchen, a well equipped clubhouse, fitness rooms, and a pool perfect for laps or lounging! Experience great California weather next to fire pits, which are definitely in the works for The Rec Center. Go for a walk in the picturesque streets of Boulevard in Dublin, stop in for a refreshing ice cream or a warm coffee with a friend, and begin your life in the community of your dreams!